Since its discovery and industrialization in the 19th century, aluminium has been part of all the great technical and innovative adventures of mankind. Even today this element, found abundantly in the environment, indefinitely recyclable and increasingly easy to work, is regarded by all as a material of the future. It has enormous potential, and manufacturers continue to find innovative ways of using aluminium.
Aluminium and innovation
Innovative solutions in the building industry
If there is one sector in which aluminium is relatively new, and still at the cutting edge of progress, it is the building and public works industry. Building construction has undergone a veritable revolution in the last few decades: the search for energy efficiency has become a key challenge. Furthermore, architectural design has become considerably modernized and is no longer reserved for a few official buildings or privileged institutions.

Technical properties constantly pushing boundaries
And this revolution in the building industry owes a lot to aluminium. It is found in more and more buildings, both new-builds and renovated buildings. Not only is it more present, it is also much more visible, especially on glazed façades.
Both light and strong, aluminium reduces mechanical stresses on load-bearing structures. As performance requirements become ever more demanding, aluminium producers innovate to offer appropriate solutions.
Every year new alloys are developed to improve certain specific properties of aluminium such as its strength or malleability.
Combined with the production of increasingly complex, strong and insulating sections, such advances can create custom technical solutions for increasingly ambitious construction projects.

Unlimited potential in architectural design
Aluminium is a particularly malleable metal. It can therefore take any desired form and is easy to mix with other metals to make high-performance alloys.
Moreover, the slimness of aluminium combined with its strength means it can support very large and heavy glazed structures while retaining optimal transparency.
Today's and tomorrow's architects are familiar with the properties of aluminium and discover new ways of using it every day. Aluminium thus serves architectural design, both for exterior structures and for fitting out the interiors of buildings.
Thanks to constant innovations, aluminium can bring architects' visions to life while at the same time meeting building budgets and deadlines. It is now used in the design of office blocks, new residential districts, museums and official buildings.
The indispensable ally for low-energy solutions
If aluminium is gaining momentum in the building industry, it is because it very quickly appeared to be the ideal material to address environmental and energy-saving issues.
Thanks to its unique physical properties and engineering advances in the design of section, aluminium can insulate houses while maximizing the presence of glazed surfaces. By offering more transparency, aluminium optimizes the energy contributed by sunlight.
It is thus the essential companion of all new or renovated bioclimatic house projects.
An ongoing revolution in the field of transport
Aluminium helps improve our lives on a daily basis, sometimes unbeknown to us, whether in matters of safety, environment or performance.
■ The proportion of aluminium in cars has constantly increased for over fifty years. During that period, the average quantity of aluminium per car has increased from about forty kilogrammes to nearly 180 kg. By 2030, this proportion could be over a quarter of a tonne, due to the increasing use of aluminium in engine systems. In many vehicle, between half and two thirds of the aluminium in the various alloys is found in the power unit.
■ Initially present in heat exchangers, aluminium is increasingly used in the chassis and bodywork of vehicles. The automotive industry utilizes numerous machining techniques, like die-stamping or low and high-pressure casting. This constantly innovating sector also uses hydroforming and thermoforming to make large complex-shaped parts.
■ Generally speaking, the increasing use of aluminium is creating lighter, more fuel-efficient vehicles. Their road-holding is also better, and they have an excellent shock absorption rate to improve passenger safety. Corrosion-resistant and indefinitely recyclable, aluminium helps create more durable vehicles with a smaller environmental footprint.
Still very valued in aeronautics
If there is one field that has been profoundly and irreversibly revolutionized by aluminium, it is unquestionably aeronautics. Indeed, this light and strong metal enabled the rapid development of aviation all over the world after the Second World War, by drastically improving the reliability and performance of aircraft.
Aluminium has enabled important innovations to be made in pressurized cabins, in the design of very long wings, in smooth rivets or even in the structure of seats. Enough to reduce the weight of aircraft, extend their operating range and reduce their fuel consumption while maintaining the highest safety standards.
Tomorrow, aluminium will continue to innovate in the aerospace industry. In this age of composites, aluminium alloys continue offering the highest safety levels and very attractive fares. In any case, it will continue to be used in load-bearing and riveting solutions for the numerous carbon fibre structures fitted in the most modern aircraft.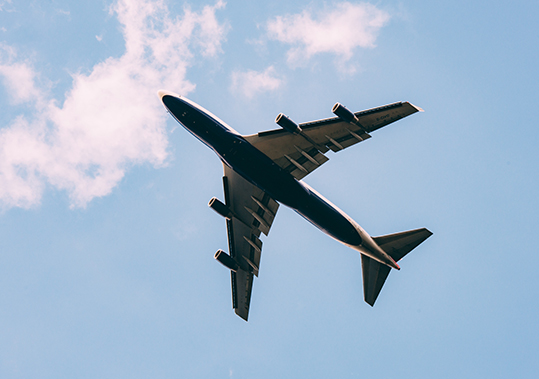 Did you know?
Light and strong, aluminium is the material of choice for constructing helipads. It is used to equip ships or hospitals that were not designed to this use, thereby helping save many lives every day.
Installux Group: at the heart of innovation
Aluminium working is a constantly changing activity. At Installux Group, innovation is at the heart of our priorities.
Aluminium: our material, our passion
Installux Group has been designing its own high-performance aluminium systems for the building industry for over 50 years. From the outset, this extraordinary metal has been at the heart of our business. So it is a material we know by heart, one that we fashion with passion and expertise.
An industrial group attuned to the market and its developments
We know better than anyone that the industrial use of aluminium is marked by constant advances.
And that is especially true in the building industry, where aluminium offers technical solutions to increasingly strict environmental, safety and comfort regulations.
In order to always have a one-head start, Installux Group is mindful of its customers and their needs. This enables us to always anticipate forthcoming market developments.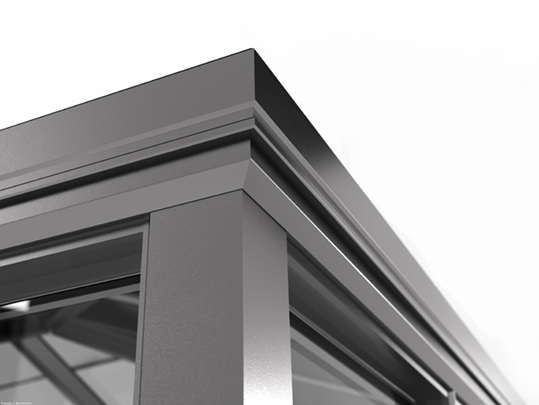 Installux Group constantly strives for innovation
At Installux Group, we know that there is still so much to discover about aluminium and its uses!
We are therefore in a constant process of innovation, and we allocate a large proportion of our resources to research and to the development of new technical solutions.
Our daily mission, both in the field and in our workshops, is to anticipate our customers' requirements and offer them today the products meeting their needs of tomorrow.