A controlled industrial chain, from production to finishing, to optimize customer satisfaction through 3 fundamentals: Quality, Reactivity, Performance.
Installux Extrusión Services
Extrusion
In 2010, Installux Group created its industrial subsidiary named Installux Extrusión Services (IES). Specialised in aluminium extrusion, IES has evolved its production capacity to support the group on its business growth strategy and its commitment to products' quality and customers' satisfaction.
With last generation production tools and labeled suppliers, the entire range of products is compliant with EN 12020, QUALILAQUAGE, QUALIMARINE and QUALANOD, thus guaranteeing its customers a high quality of service.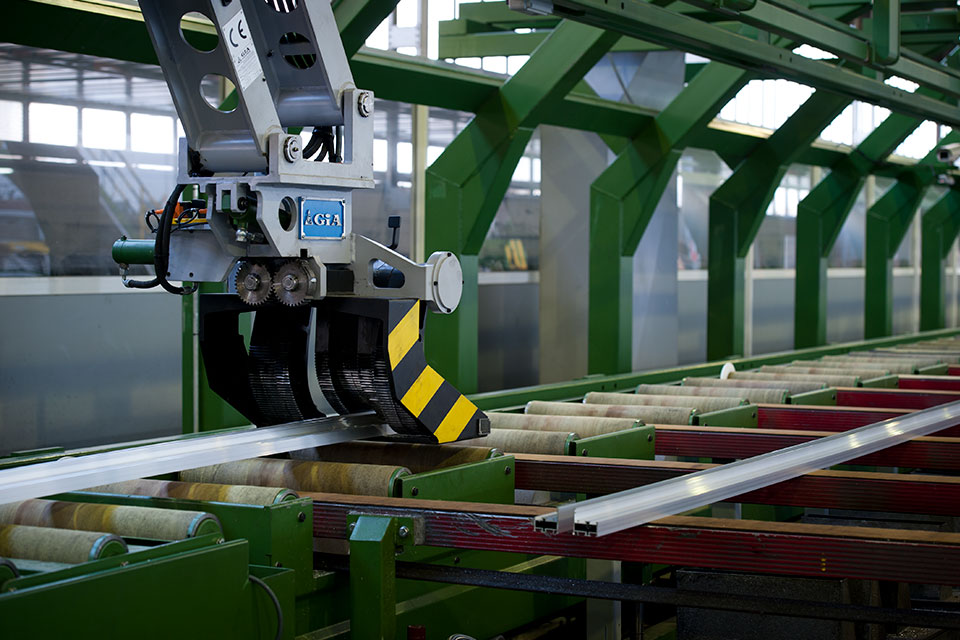 France Alu Color
Powder coating
Expert in powder coating processes for 30 years, France Alu Color (FAC) has joined Installux Group in 2003 and brought its expertise through two main activities:
• Aluminium profiles and accessories powder coating processes
• Aluminium sheet powder coating processes
A controlled growth strategy, supported by the acquisition of equipment at the edge of technology, to accompany its commitment to high quality product with productivity performances that empower customers' satisfaction.
With its proven know-how and its last generation of production lines, FAC offers complete and tailor-made powder coating processes, from units to series.